Meet Your Family Dentists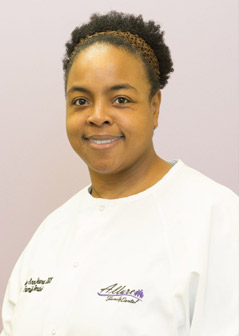 Dr. Joy-Ann S. Deane
Dr. Joy-Ann S. Deane, a general dentist, received her Doctor of Dental Surgery degree from the University of Maryland School of Dentistry. Her General Practice Residency was completed at Montefiore Medical Center/Jacobi in Bronx, NY. Dr. Deane received Gamma Phi Delta Prosthodontic Honor Society's certificate of excellence for demonstrating exceptional ability in fixed and removable prosthodontics for all four years of dental school.
Dr. Deane has worked in private practice in Southborough and Westborough for over ten years and prior to that, for over five years, practiced in a Worcester community health center. She is dedicated to providing the highest quality dental care and makes every effort to put her patients at ease.
Over the past several years, Dr. Deane has been honored to serve on the dental team of a multi-specialty medical mission trip. Her travels have taken her to Ghana, Jamaica and Tobago where thousands of underserved people have been treated and educated on living healthier.
Educational Background:
Graduate, Bachelor of Science in Medical Technology- Andrews University, Berrien Springs, MI
Graduate, Doctor of Dental Surgery- University of Maryland Dental School, Baltimore, MD
General Practice Residency- Montefiore Medical Center/Jacobi Medical Center, Bronx, NY
Professional Affiliations:
Member, Academy of General Dentistry
Member, American Dental Association
---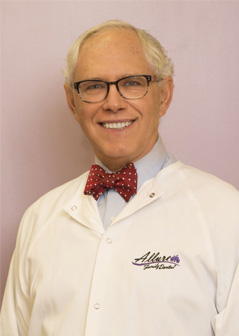 Dr. Michael Gusar
Dr. Michael Gusar is a graduate of Tufts University School of Dental Medicine, and has practiced general dentistry for many years in Auburn, MA where he started and developed a dental practice known for its warmth, caring, and high quality. Over the years he has perfected his skills in restorative dentistry, cosmetic dentistry, and all phases of prosthetic dentistry, and is very skilled at both diagnosis and treatment planning. He strives to provide all of his patients with both a comfortable experience and with very high quality dental care.
Dr. Gusar has been active in continuing education, and believes in staying current with the latest techniques and concepts. He was a member of the Central New England Dental Research Group for many years, and has served as its president. He was also a member of the Central New England Study Club of Implant Dentistry where he also served a year as its president, and has been active in the Second New England Study Club of Dentistry and the Seattle Study Club of Central New England for many years.
In his spare time, he enjoys biking, golfing, reading, and cooking as well as maintaining a hobby business at Forest Park Coffee roasting fresh coffee beans.
---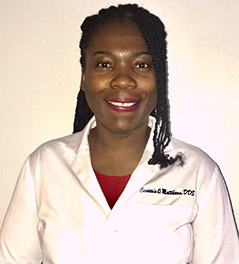 Dr. Camesia Matthews
Dr. Camesia Matthews received her Bachelor of Science degree in Clinical Laboratory Science, Summa Cum Laude from George Washington University in Washington, DC. She then continued on to receive her Doctor of Dental Surgery degree from Howard University College of Dentistry, where because of high academic achievement, she was inducted into Omicron Kappa Upsilon National Dental Honor Society. In addition, Dr. Matthews received the Community Service Award and Organization of Teachers Oral Diagnosis Award upon graduating.
While matriculating through dental school, Dr. Matthews expanded her skills and experience by leading and volunteering in more than 12 dental/medical outreach events over the course of her academic training, including a summer dental mission trip to rural Jamaica. Dr. Matthews also participated in several research projects and was selected as a student representative to advocate in Congress on behalf of underserved populations which included training in health policy education and legislative advocacy (one of her highlights in dental school).
Next, she then completed her Postgraduate General Practice Residency at St. Elizabeth's Hospital in Washington, DC. Dr. Matthews is proud member of the American Dental Association and National Dental Association.
Since graduating, Dr. Matthews has delivered excellent care at clinical facilities throughout Washington, DC and MetroWest, Massachusetts. Because of her love of people, she is keen on delivering quality care and takes pride in putting her patients at ease in the dental chair.
She is a wife and the mother of three girls. Her hobbies include playing the piano, exercising, watching basketball, and traveling.
Educational Background
General Practice Residency Certificate - Saint Elizabeth's Hospital, Washington, DC
Doctor of Dental Surgery - Howard University College of Dentistry, Washington, DC
Bachelor of Science - Clinical Laboratory Science - George Washington University, Washington, DC
Profesional Affiliations
American Dental Association
National Dental Association